FEARZ! A card game that will allow you to gain mastery over your own fears.

Version Française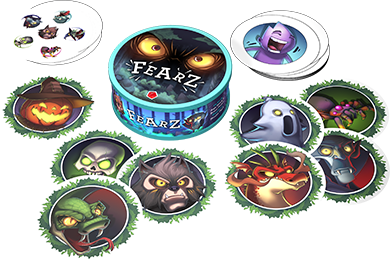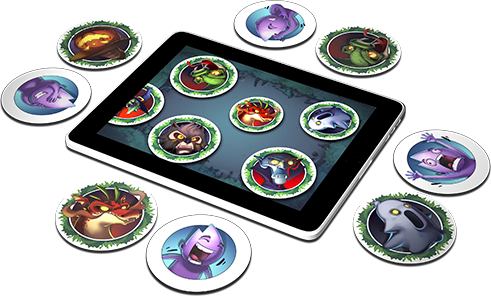 2 | Cards + application (Androis / iOS)
3 | Application (Androis / iOS)
Fearz! is a speed and observation game in which players all play simultaneously.
Be the first player to deduct which is another player's fear from his actions !
A 3 to 10 player game game playable 5 years +
Fearz! can be played with cards only, with tablet only or using both simultaneously.
A game by Anja Wrede & Bruno Faidutti,
illustrated by Nicolas Tham
A 54 cards came made of
• 10 monster cards
• 10 reaction cards
• 34 situation cards
+ 5 rule cards
• 3-10 players
• 5 years +
• 10 minutes
contact : Cedric Littardi
Volumique is a French studio inventing, designing, and developing new Games and Toys, focusing on the relationship between the tangible and digital.

© 2016 les éditions Volumiques. All rights reserved.